About this site
---
This site is hosted on a PowerMac 8100/80 running the MkLinux operating system.

The HTTP web server software is Apache.

PHP/FI is used for dynamic page content.

The WebNation HTML Generator is used to create the frame pages.
Of course, all 3D graphics were created with VIDI Presenter 3D.

Other tools: Adobe Photoshop, Adobe Premiere, Adobe PageMill, BBEdit, Claris Home Page, GifBuilder.
---
The site is designed by Douglas Ward at WebNation, an Internet design and hosting service in Little Rock, Arkansas.

We are associated with the Creative Advantage advertising firm.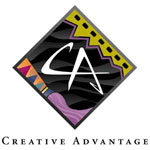 We can be reached at:
WebNation
500 East Markham, Suite 311
Little Rock, AR 72201

Telephone: 501-376-3388 ext. 15
Fax: 501-376-3389
World Zone: 1
---
Copyright &copy 1997 by WebNation
All trademarks are the property of their respective holders
Switch to Standard View